Cuban Document Translation
---
As part of our Cuban document retrieval process, we also have the ability to offer official document translation services by the Cuban government agency Equipo de Servicios de Traductores e Interpretes or ESTI for short
Translation of certificates is required for certificates that must be presented to foreign Embassies. Ask the agency requesting your documents if they require translation from Spanish to your native language.
Our associates in Cuba will take any document to this Cuban government approved translation authority and present documents to the Embassy on your behalf.
The cost for the translation service, in addition to our other cost of services, is $125.
Actual Cuban certificate that has been officially translated in Cuba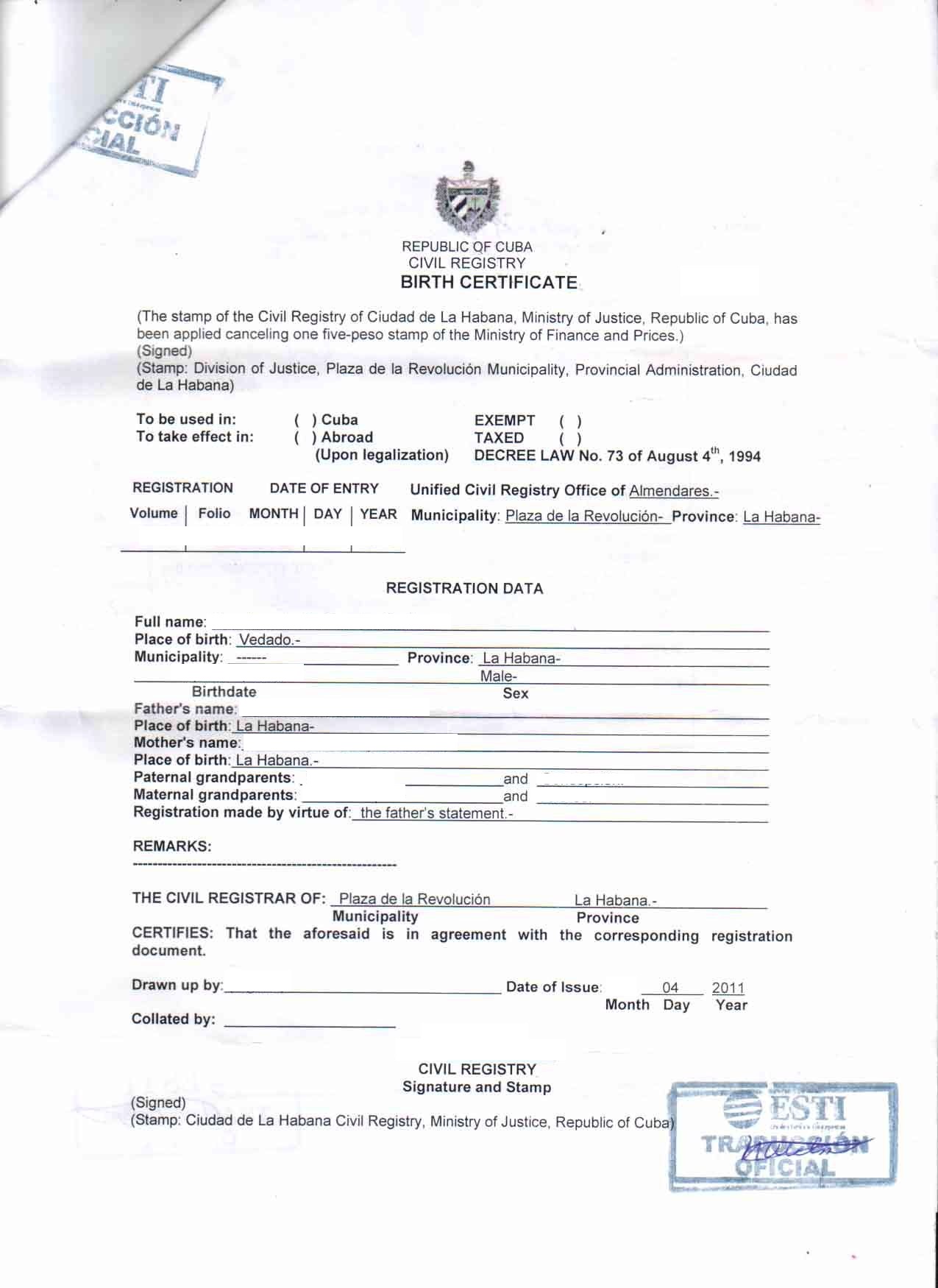 click image to see full size sample