Cuban Document Retrieval Service
How do I get my Cuban birth certificate?
How do I get my mother's death certificate?
Can I get my marriage certificate from Cuba?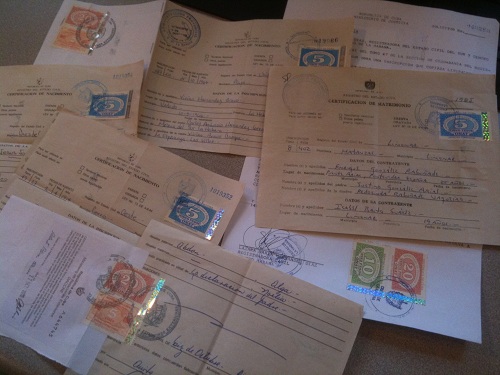 Actual certificates we retrieved for customers
These are questions we get every day. YES... our proprietary Cuba "city hall" service can retrieve Cuban documents for you from Cuba in a timely, efficient and cost effective manner.
We understand municipal and provincial government operations, procedures, protocol, ministries, fees and "how the system works" in Cuba so we enjoy a high success rate retrieving the documents our customers require from Cuba.
We have experienced professionals in Cuba that understand the complicated document retrival process, don't get scammed by people giving you fake Cuban documents.
We are not affiliated in any way with any US or Cuban government agency, ministry or personnel. We are a private corporation providing a proprietary document retrieval service.
---
Cuban marriage certificates

Cuban hospital records

Naturalization certificates (Certificacion Literal de Ciudadania)

"Singleness" certificates (Fe de Solteria)

Education and College records
More about our proprietary Cuban document retrieval process and cost for our service.
Please use our Cuban certificate order form or this one Formulario de Petición de Certificados en Cuba in Spanish.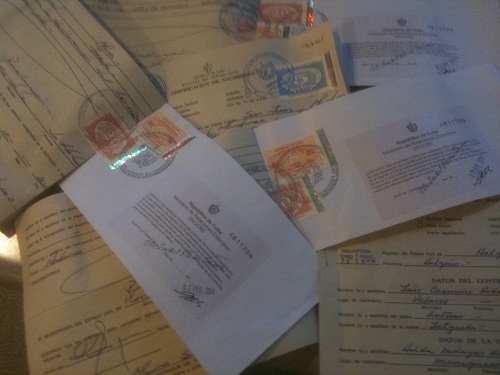 More certificates we retrieved for customers
We can consult or refer you for the following Cuba services: