Cuban Marriage Certificates
Certificados de Matrimonio
---
We can retrieve marriage certificates from Cuba from any province going back to the 1800s. We can search for Singleness certificates too.
Please review our proprietary Cuban document retrieval process along with the cost for our service.
---
Formulario de Petición de Certificados en Español
---
Actual Cuban Marriage Certificate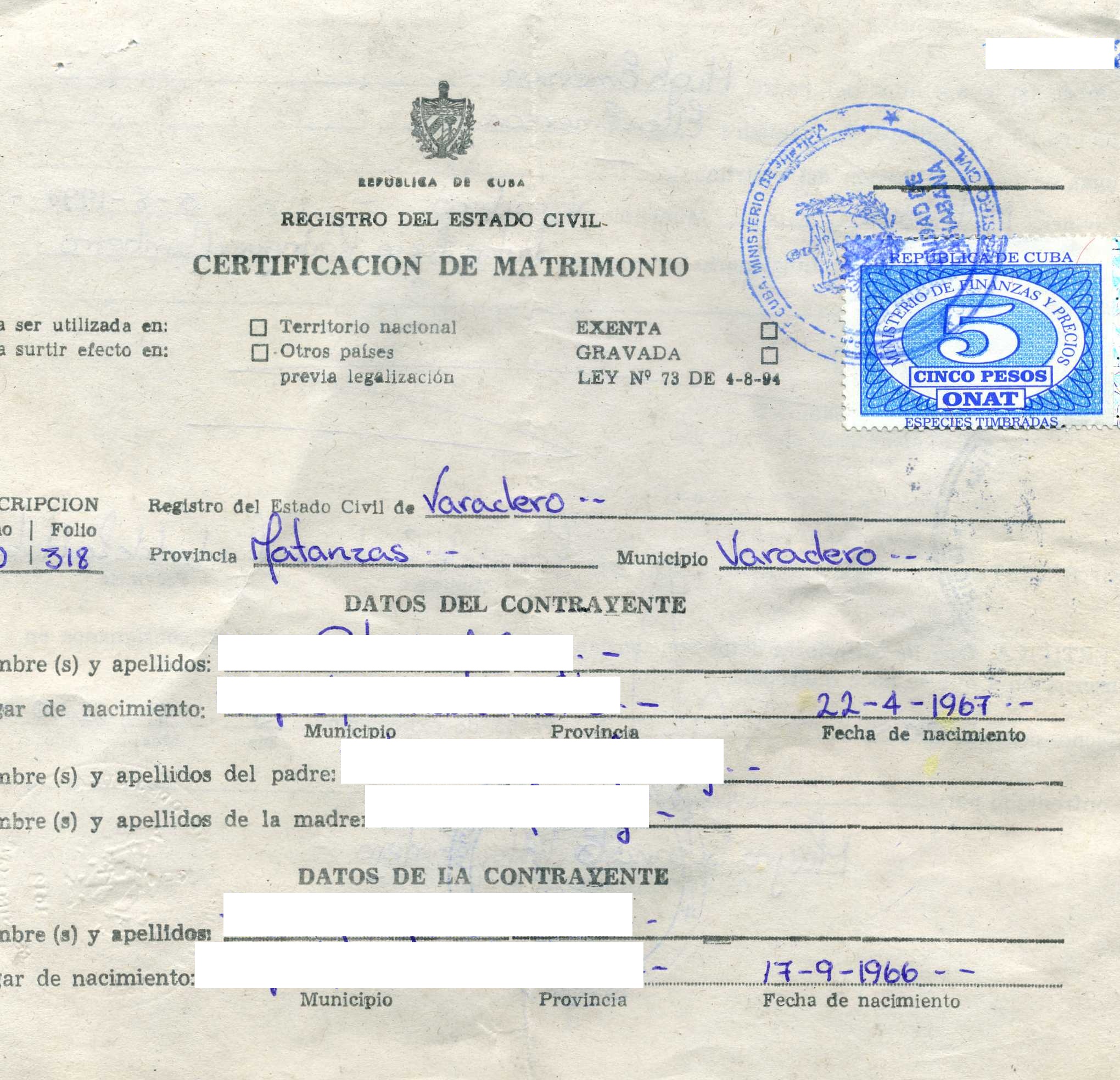 Back of MINREX legalized Cuban marriage certificate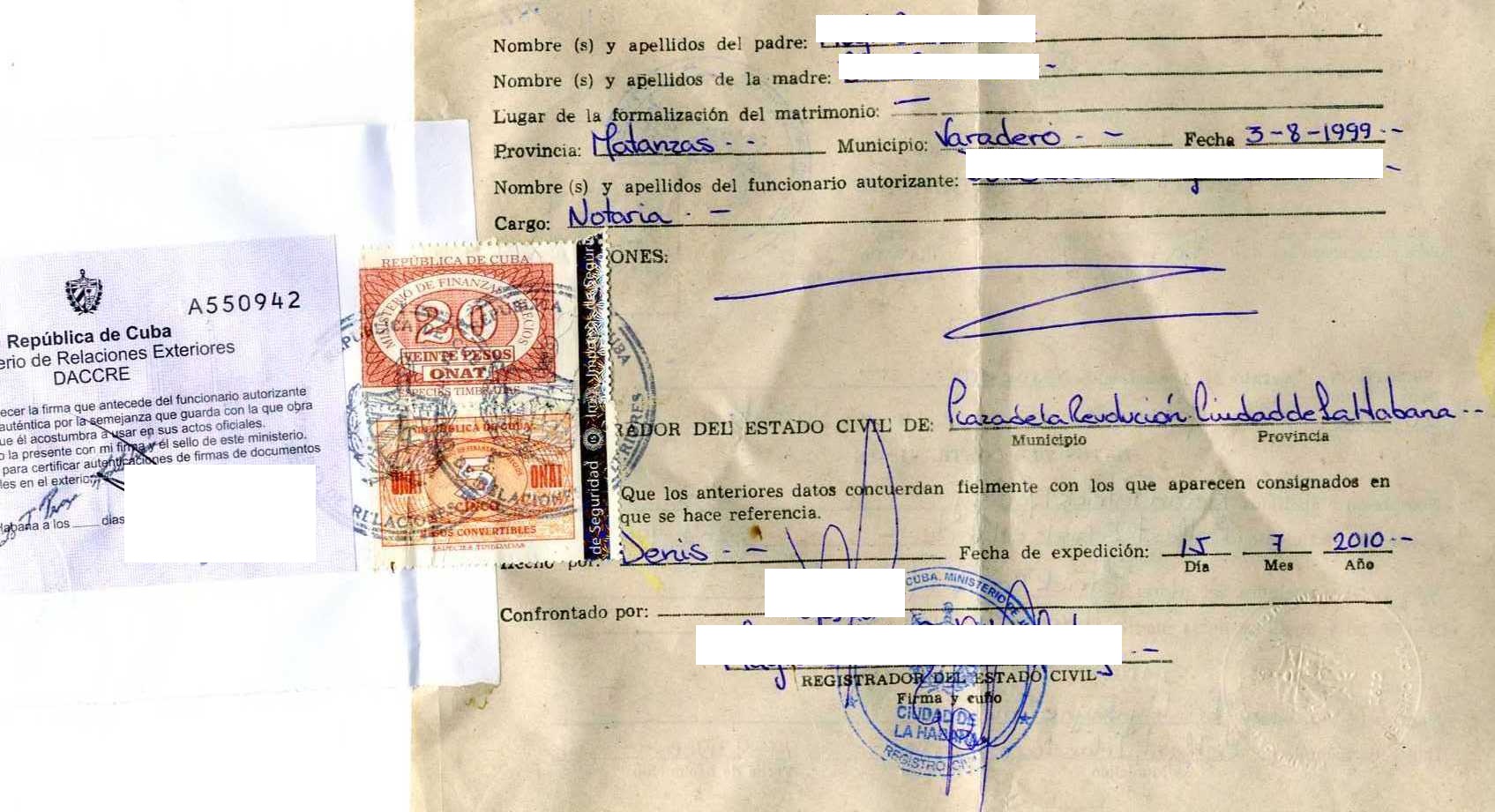 ---
Get Married in Cuba
How to apply for a Cuban Marriage Certificate
In order to be legally married in Cuba, you must provide all the information required below or your application cannot be processed.
Full name of man
Full name of woman
Date of marriage
Place of marriage
City and Province of marriage
The process can take up to one month.
See MINREX Consular Affairs for more information.